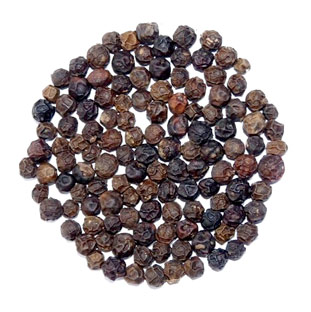 The name Pepper is a generality that obscures many varieties from the most widespread Piper nigrum, the piper cubeba (cubeb pepper) the piper longum (long pepper).  Native to India, the best known pepper (the so Piper nigrum) is now grown in many countries. Vietnam and Brazil are the two largest producers. Indonesia, Cameroon and Madagascar Pepper are also known.
The pepper is the fruit of a vine (the pepper) that grows on a stake to give pepper twice a year. The pepper can be harvested immature for green pepper, or just to when it is glowing reddish to produce either black or white pepper. Production areas in Madagascar are found mainly on the East Coast (including South East coast and the north coast of the Big Island). We grow on our lands pepper in different stages of maturation:
Immature pepper is used to make green pepper (in brine)
The light pepper is used to produce Essential Oil
The heavy pepper is used to produce a "dense" pepper for the food industry and in particular of fine food.
Pepper production workshops are fully integrated which ensures the quality of our products and to make "tailor-made" product to our customers.
The various products of our Madagascar Pepper range are organically available (Ecocert certification).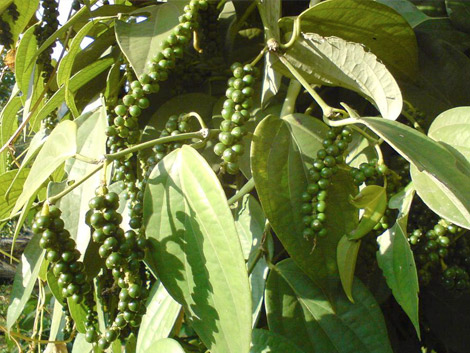 OUR MADAGASCAR PEPPER REFERENCES
Green pepper
Brined for osmosis

25kg politainer cartons and drained
Heavy Black pepper
Sorting and strict manual calibration

550 g/L density

Packaged in PP 25 kg bag
Black pepper powder
250-300 microns milling obtained by grinding and rescreening

Packed in bags of 25 Kg