Pink Peppercorn from Madagascar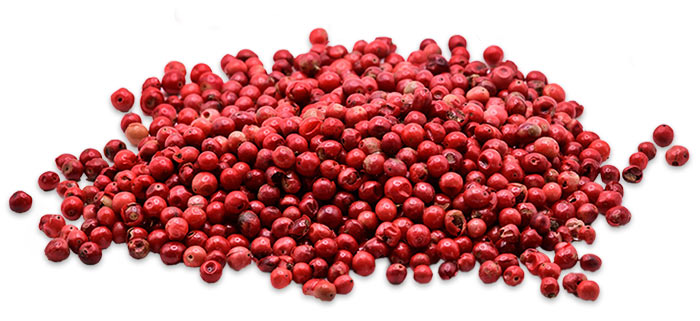 Scientific name: Schinus terebinthifolius
Part of the plant harvested: Berries
Harvest: May to July
Flavour: Sweet, peppery without being tangy, aromatic with a hint of aniseed.
Identity
Native to South America, pink peppercorn can be found in Brazil, Reunion island, Mauritius and Madagascar. The Schinus terebinthifolius shrub, commonly known as the Brazilian pepper tree, has perfectly adapted to the dry climate of Madagascar's highlands and the hot, humid areas on the east and south coasts of Madagascar. Pink peppercorn are the fruit produced by this shrub.
Our Pink Peppercorn range, sorted by hand, origin Madagascar:
Gourmet / Grade 1

*

Premium / Grade 2

*

Whole / FAQ

*

Extraction

*
* Available with organic certification

Jacarandas, producer of pink peppercorn in Madagascar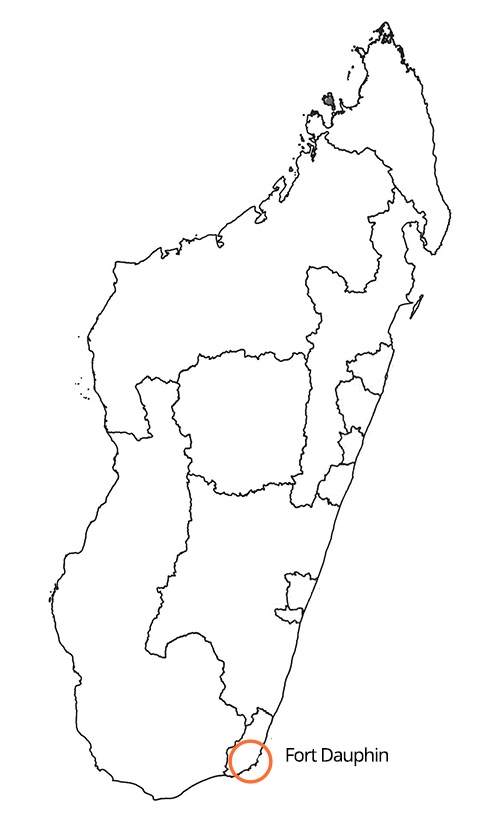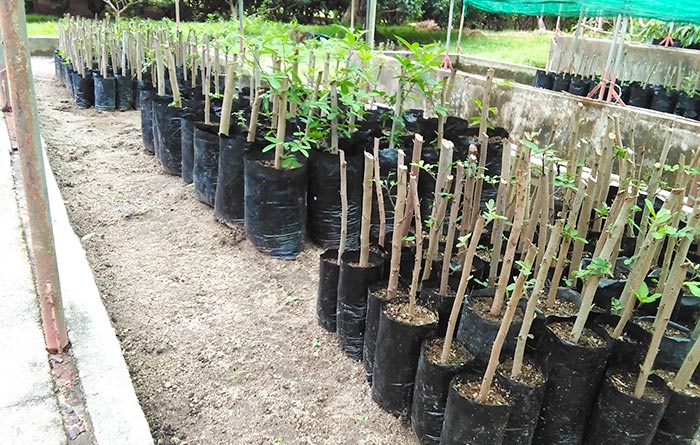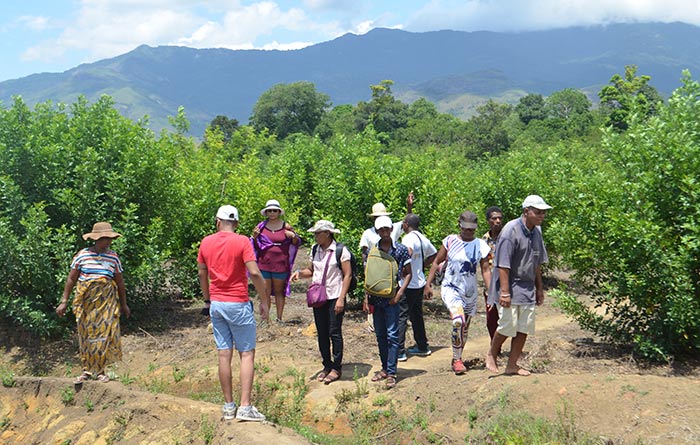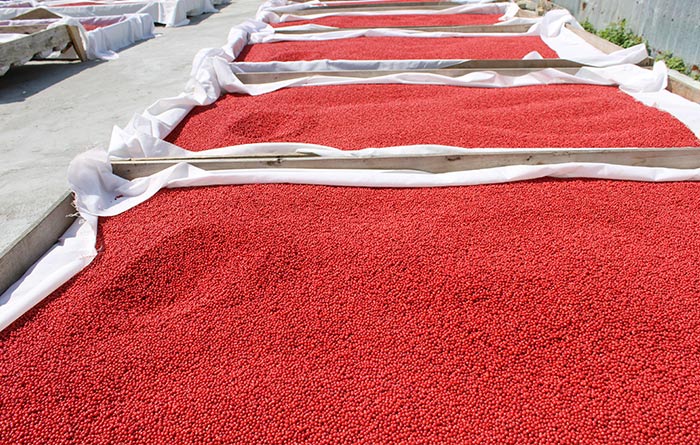 Turning the raw material into spices
The berries grow in bunches and turn pink as they ripen. The bunches are then harvested and dried and the shells removed by hand. Our local teams have trained the producers from partner networks in good hygiene practices.
When they arrive in our factory, strict checks are carried out on the pink peppercorn.
They are then carefully sorted and separated into various qualities.
The various products from our range of pink peppercorn from Madagascar are available with organic certification (Ecocert).
Are you looking for a producer of pink peppercorn in Madagascar? Would you like more information or a quote?